Hello,
if you are here it is likely that we have a common passion: the bike is a way of understanding the motorcycle as an instrument of discovery, libertà, independence.
My goal is offer you alternative quality information, your the one to have it available how and when you want without wasting time looking for it. On Motoreetto.it you will always and only find original content created by myself.
They are available to everyone, always and without banner ads.
However, producing such content takes time, dedication, skills, work in addition to various production costs (think only of hosting the site or gasoline, the equipment…). All resources that I personally support, perché… I have a Dream.
I dream of being able to do this job independently by accounting for only one person: tu, my reader. This is why I decided to offer you to join my Clan and make this dream come true.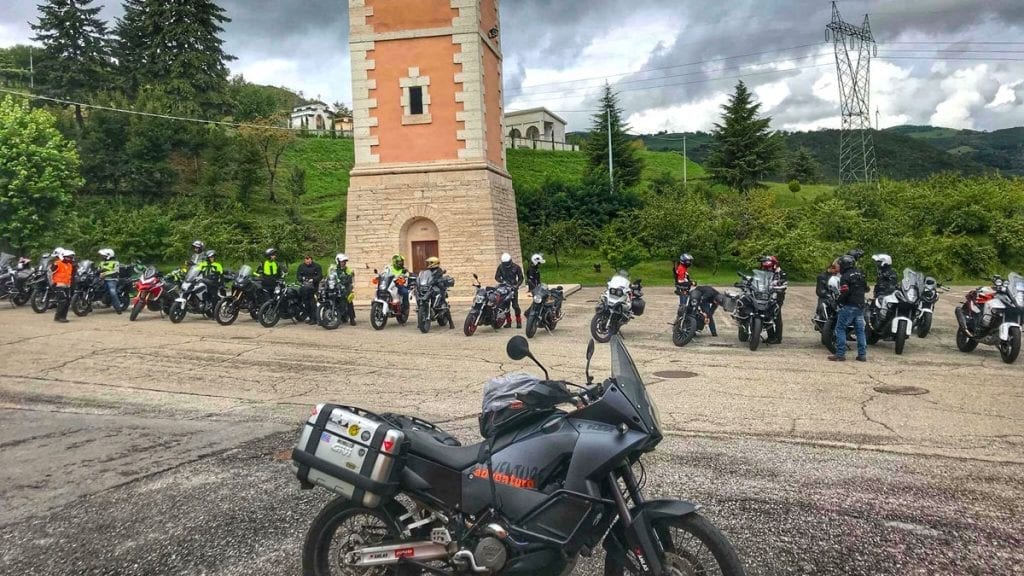 What is the Motoreetto CLAN?
I started this journey alone, shooting videos in my studio the evening after work. Step by step I refined the technique and technology, I have gained the trust of readers and companies that have grasped my seriousness. I have traveled and told, I have made my way. And all this with my own strength, reinvesting what I earned and thanks to a small group of friends who supported me with an opinion or sometimes materially.
I call it my CLAN.
Because it's more of a group, it's a family, a tribe, there is a link. They understand what I do and appreciate it, that's why they are willing to help.
I want to enlarge this clan, because so far it has allowed me to move forward while maintaining my independence as publishers, agents, marketing directors. And I want to keep doing it, raising the bar: I want to improve content, give greater stability to publications up to involving other talents. That's why I propose you to be part of it.
Why join the Motoreetto Clan?
The Motoretto Clan is avoluntary subscription. This means that there is no obligation, that you are free to enter and exit. My content is and will remain open to all, forever.
So you don't subscribe because you MUST but becauseDO YOU WANT.
Because you want to tell me that you appreciate what I'm doing.
Because you want to see me continue and grow.
Because you want to be part of this trip actively.
I predisposed manylevels so anyone can decidebased on your possibilities and willingness to be involved. We start alone 3 Euros per month. Less than 3 coffee a month to make sure this site works!
Nobody will be excluded from the clan, but depending on the level of participation will receive more benefits, ranging from receiving my public thanks, the special T-Shirt up to participate in exclusive motorcycle rides, to having an interview published on this blog or having a say in editorial choices.
What will I do with your contribution?
I will invest it in the development of the site and my videos. Obviously I will go step by step.
The first goal is to stabilize revenue and maintain total independence
the second objective is growth with the publication of new products such as ebooks and documentaries to involve new talents in production
the third objective is finally to become a complete and advertisement-free publication, that depends solely on the readers: total independence!
What if you don't participate?
If you don't join the Clan we will remain friends as before: you will continue to see all my content for free, as always, like all. Thenabsolutely nothing will happen, and this is the aspect that should regret you most: you have the opportunity to change things, to become the architect of this story.
Go to the subscription page and choose the level that's right for you. With an extra awareness: I will donate a quota in support of In Moto With Africa, so your contribution will work twice.
Dai, I put the wheels on the street, let's continue this journey together.
And, I recommend, Come on Gas but responsibly!

Nicola, aka Motoreetto