From New Zealand comes a different concept of outdoor adventure,,it,It's called UBCO has two-wheel drive,,it,two motors,,it,It is electric and does not,,it. Si chiama UBCO ha due ruote motrici, due motori, è elettrico e non ha paura di nulla, neppure del tuo sguardo.
Ok lo ammetto. Da buon italiano la prima volta che l'ho visto ho esclamato "ma porc… che diavolo è sto coso?". Poi ho guardato meglio e poi meglio ancora. Verso il sesto, settimo sguardo ho iniziato a non trovarlo poi così male, perché ho iniziato a pensare a cosa ci potrei fare. Ho rivissuto l'effetto che mi provocò ai tempi la prima Borile Multiuso… Non si può dire che questo aggeggio che arriva dalla Nuova Zelanda e che risponde al nome di UBCO,,pl,wheel drive utility,,it,Electric Ride,,en sia stato disegnato per compiacere. Piuttosto desidera sbatterti in faccia la sua schietta utilità con la ruvidità di un giocatore degli All Blacks. Difficile trovargli una collocazione nelle categorie che già conosciamo: scooter? moto da alpinismo? mountain bike ipertrofica? Forse uno dei suoi punti forti è proprio l'essere al di fuori degli schemi e dei preconcetti. UBCO è un electric utility vehicle. Te lo dice da subito appena atterri sul suo sito.
I suoi pezzi forti: ha due motori e due ruote motrici senza alcun organo di trasmissione, un'autonomia di 100 km e raggiunge i 45 km/h praticamente ovunque. Ah, e pesa 58 kg.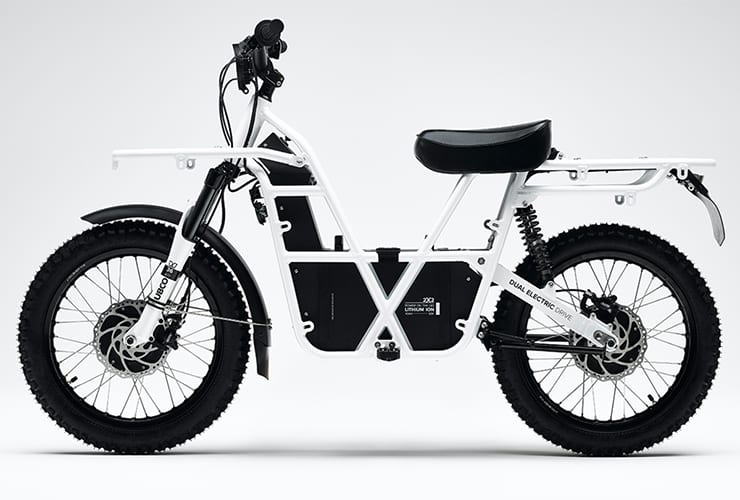 Tutto su questo UBCO,,pl,wheel drive utility,,it,Electric Ride,,en 2×2 è pensato per essere utile. L'assenza di catena o cinghia lo rende adatto ad affrontare ogni situazione: i due motori si trovano nei mozzi delle ruote e la batteria può fornire la carica sia al veicolo sia ai tuoi attrezzi da lavoro.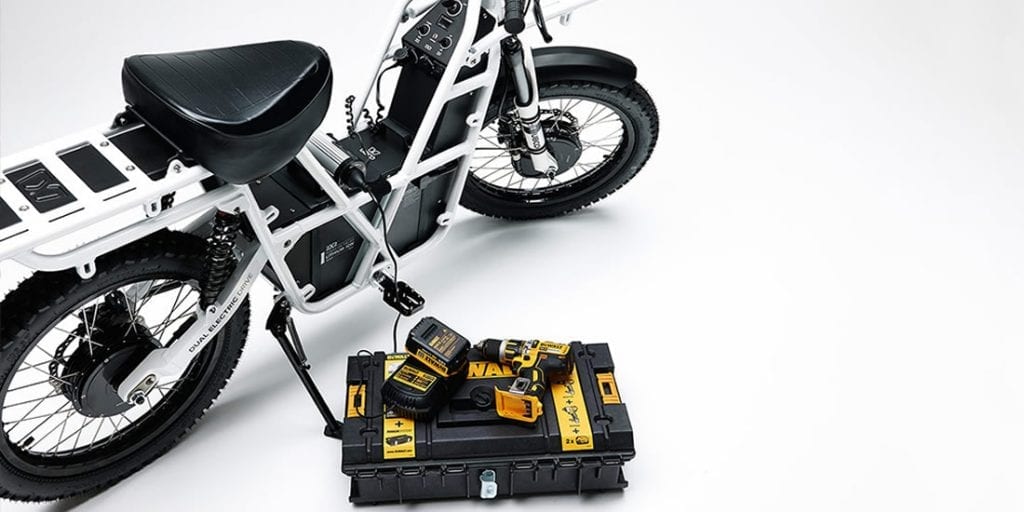 Al momento il 2×2 di UBCO è venduto in Nuova Zelanda, Australia e Stati Uniti e non sono riuscito ancora a scoprire se e quando arriverà in Europa. Il prezzo dall'altra parte del mondo è di 6.999 dollari australiani che al cambio attuale sarebbero 4.655 Euro, ma considerando le varie spese se dovesse arrivare da noi credo lo pagheremmo circa seimila euro.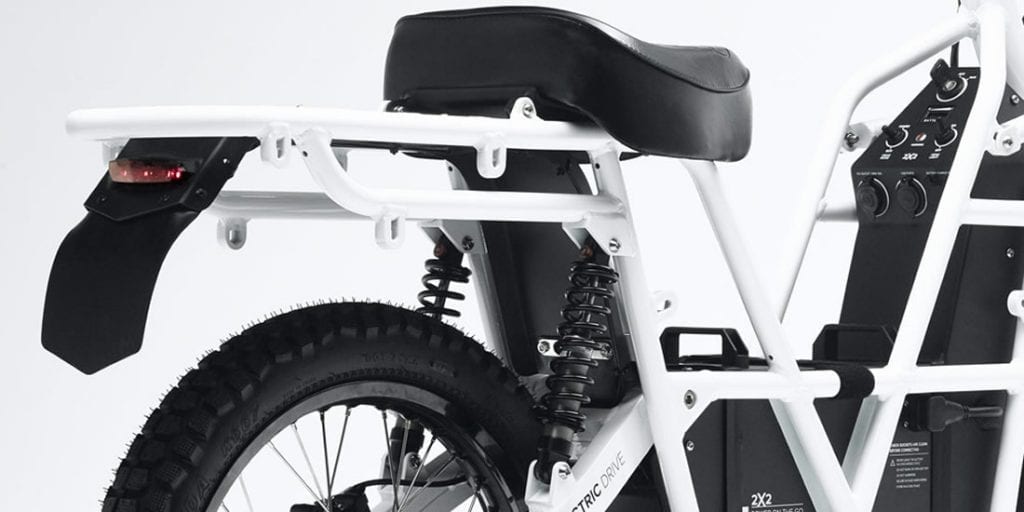 UBCO Electric Utility Vehicle, caratteristiche principali:
velocità max 45 km/h
coppia max 90 Nm
peso 58kg
tempo di ricarica (0-90%) 6 hours
autonomia 100km
batteria Ioni di Litio 40Ah
capacità di carico 150 kg
2 motori da 1 kW
place: http://www.ubcobikes.com/
facebook: https://www.facebook.com/ubcobikes
instagram: https://www.instagram.com/ubcobikes/
#RideMore