Luigi and Nicolò are two brothers who in 1971 have 24 and 22 years and have bright silver on them.
Luigi in particular is someone who can't stand still and wants to travel, live the adventure. And it is not immune to the charm of engines.
Starts to 16 years when he rides all of France on a Vespa. Then to 18 takes a ride from nothing with a Fulvia Coupé: from Singapore to Turin. In 1969 always starts with the blessing of the Lancia, but this time on a Flavia Coupé and it does 19.000 km across the Middle East and Africa. When he sees the Kilimanjaro think of a new mission: climb it on a motorcycle.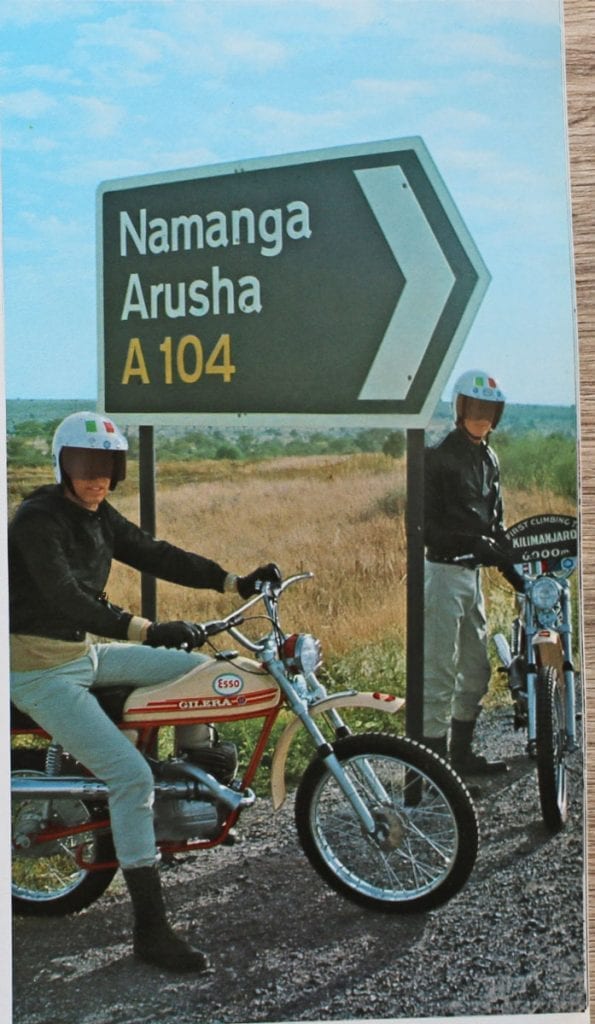 This week's podcast is the story of legendary bike climbed to Kilimanjaro that Luigi and Nicolò Crosa de Vergagni faced in 1971 riding two fifties. Their support was in fact the Piaggio that in full revival of the brand Gilera he thought well to let them test the new one 5V Trial, a regularity scooter.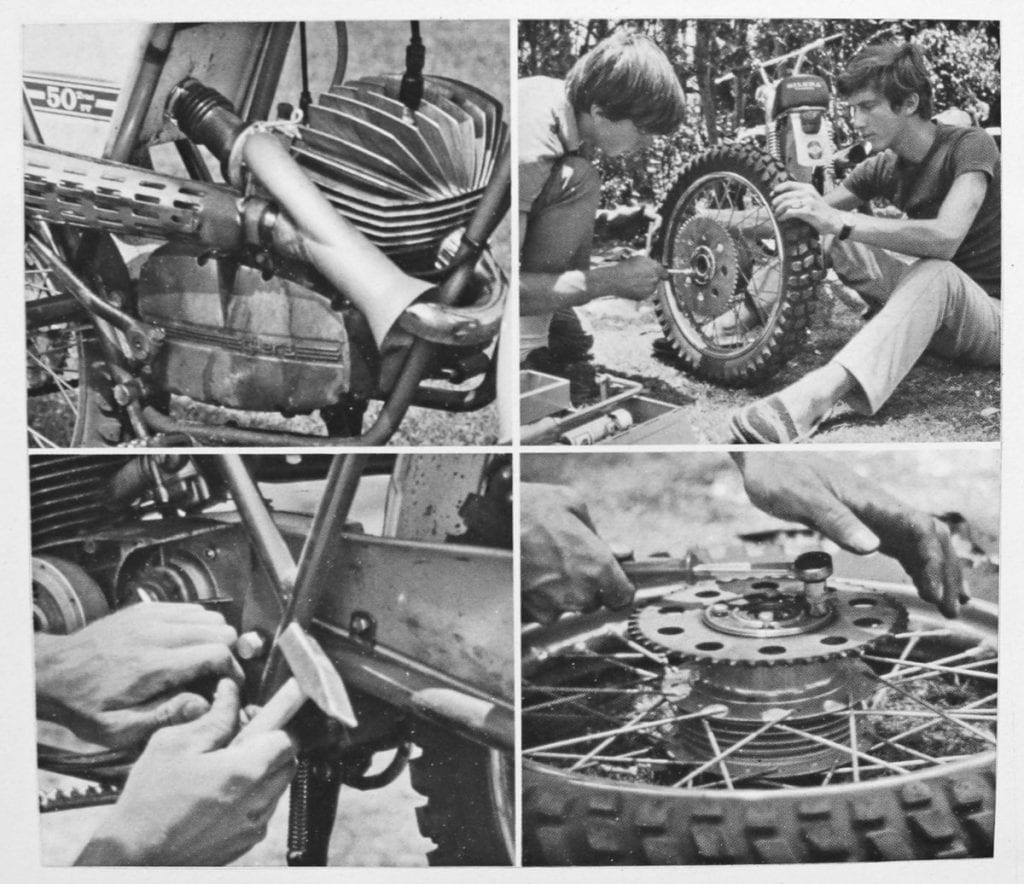 The story of this story is also an opportunity to make a more general picture of that period. On how a glorious brand like Gilera had found itself within a few years of a step away from failure and how a company like that of the two Genoese brothers has certainly contributed to its revival among the youngest.
Good listening!
The images are taken from the file 109 of the Piaggio magazine of 1971.
I am convinced that an informed motorcyclist is a more aware motorcyclist and in his own small way he will act for a better world. For this reason, the articles and videos that I publish on Motoreetto.it are accessible to everyone and without advertising banners because the information must be open and shared.
I am doing it independently and it is allowed by the people who have decided to join my CLAN.
It would be fantastic if you also considered being part of it.