Video made by Gianfranco Bruce Battaglia.
Photo by Alberto Chimenti Dezani.
You say Schuberth and – if i know biker – immediately think of modular helmets and long journeys. The German brand has always been renowned for its high-end flip-up helmets and is a must for mileage grinders in central Europe and beyond.. Even here in Italy it is very popular and I have reason to believe that it will be even more so for two reasons: the improved aesthetics of the new products and the company that now distributes them, Alpa Distribution. I went to their headquarters in Moncalieri to see how they work and touch the Schuberth news first-hand.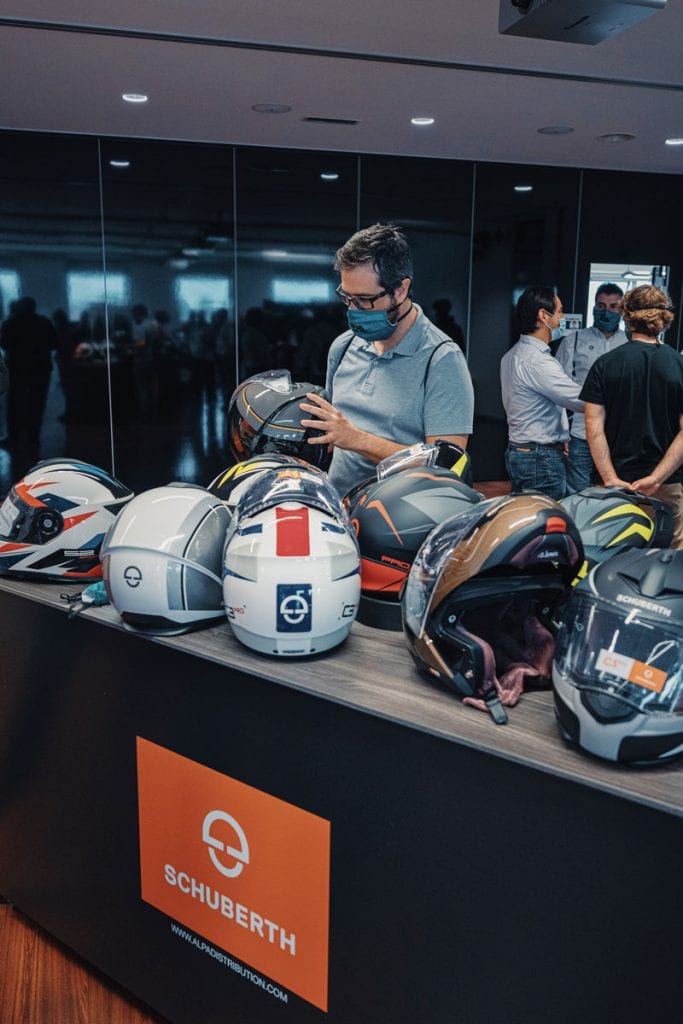 Who is Alpa Distribution?
Alpa Distribution is a very young company with a consolidated industrial history and motorcycle passion behind it. Together with Nital and Fowa it forms an expert group in logistics services, sale and post-sale of high-tech products.
If the former is specialized in tools related to photography (Nikon, Lexar, Polaroid, Rode to name the best known) and home automation (iRobot, Sonos, Singer) and the second is synonymous with tools for printing and the aid to photography (Zeiss, Epson, Kodak), the latest addition to the group addresses the action sport market with an even more transversal approach.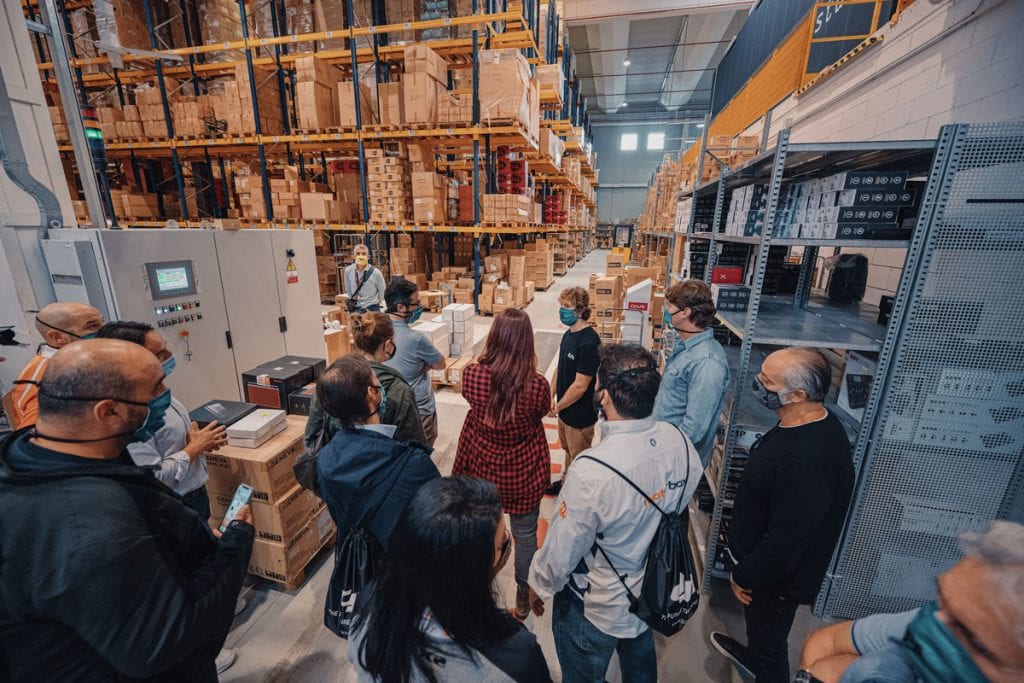 Among the first brands represented – Besides Schuberth – There are Bell, Seven, Thule and DJI to which are added other less known realities to most but much appreciated by motocross and outdoor enthusiasts. And it is no coincidence since it was founded three years ago by a group of young lovers of the piece and action led by Andrea "Andy" Winkler, former supercross rider and son of Aldo Winkler Nital's own founder known in our environment for his memorable participations in Paris – Dakar. By the way, you have already listened to the episode "The will in the desert" of my podcast Storie in Moto proprio dedicated in which I told his incredible story at the edition of 1989? Find it below:
Together with Andy there is a team of prepared and motivated young people who have gained experience both within the group and outside and it is really a pleasure to see a staff that is the same age as the end customer of the products they handle and talk about them. with full knowledge of the facts.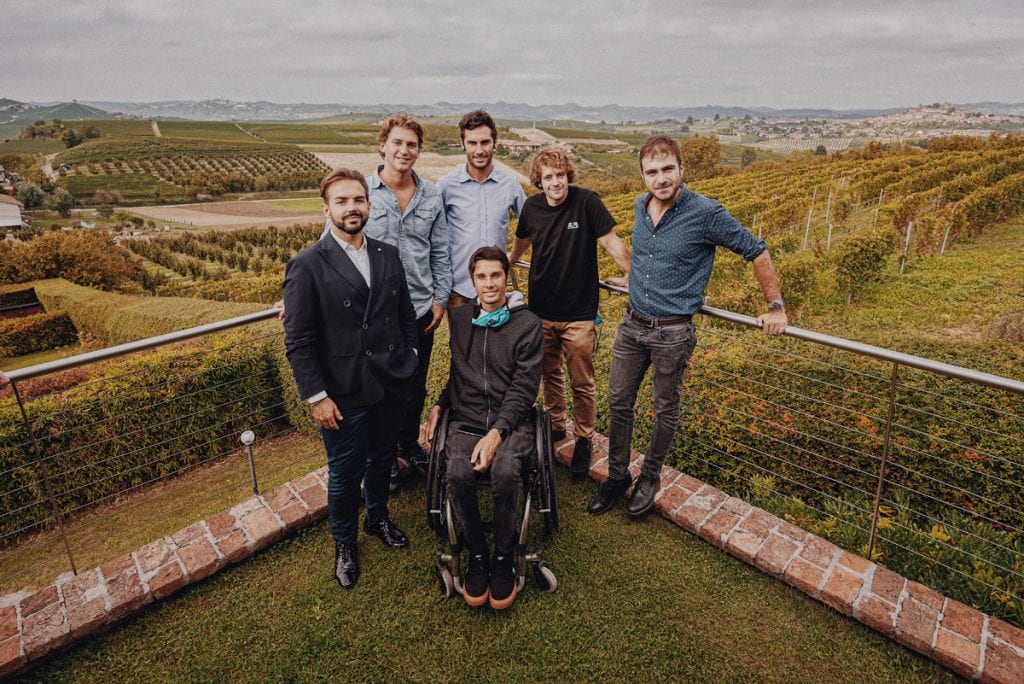 Alpa Distribution therefore takes care of sales and logistics this is clear, But that is not all. It offers its customers significant marketing and promotion tools both internally, for example with a fully equipped training room and a pose studio worthy of film productions, both externally with the organization of events, the relationship with advertising agencies, media and pilots. And finally also support in B2B thanks to IT systems.
The premise on what Alpa Distribution is and what it does was a must to understand why I went to Moncalieri to see how the company is organized and to experience first-hand gamma 2020 by Schuberth.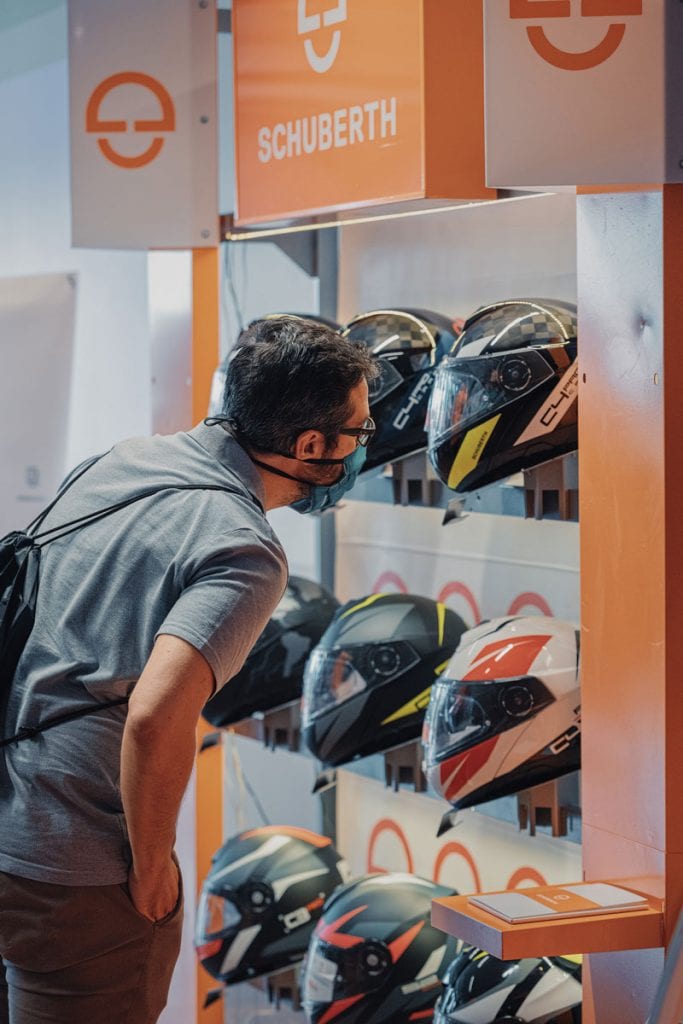 The German brand needs no introduction and is for over 70 years synonymous with high-end helmets with great attention to aerodynamics and comfort. As mentioned, it is in particular the modular ones that are Schuberth's workhorse and once they have been tried it is clear why. I got to wear some models, especially the best-seller C3 Pro and compare it with the evolutions C4 Pro and the interesting modular adventure E1.
For all the main advantages are the low air resistance the result of studies in the wind tunnel, the interior quality very soft and pleasant and the solidity of the opening mechanism. When you take them in hand you appreciate the'high level of finishes, but one cannot fail to notice a weight still important. Yet once they are worn this vanishes thanks to a'excellent balance.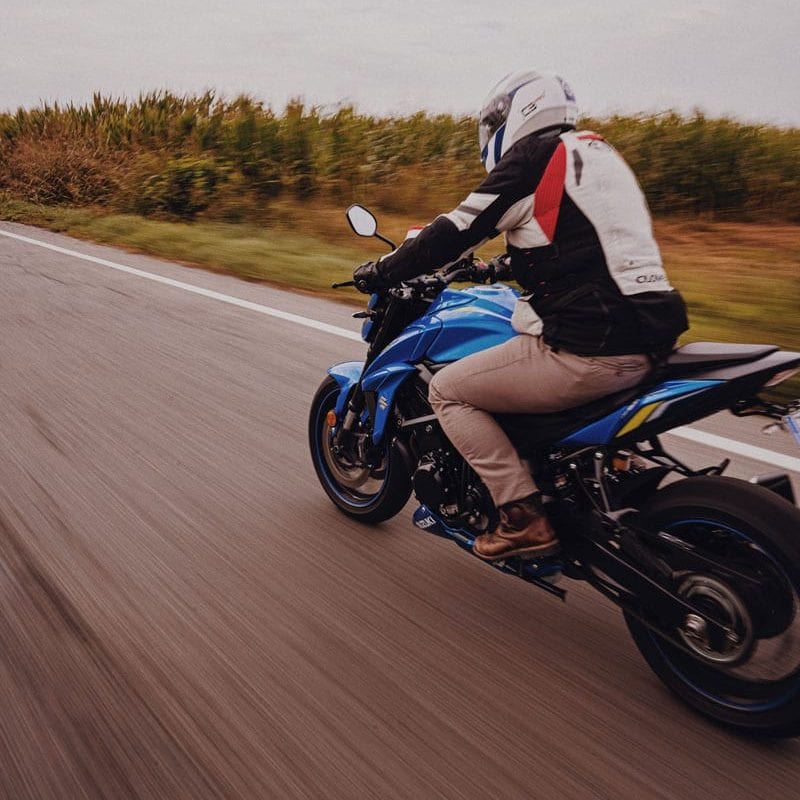 With the excuse of a test "on the field" I took advantage of a Suzuki GSX-S 750 and a glimpse of the sun to take a tour of the Langhe with the other invited journalists and the Alpa staff. After a few meters I could see another very important aspect, ovvero la considerable soundproofing once the helmet is closed despite the sound of the after-market exhaust was a bit' più "arrogant" of the standard.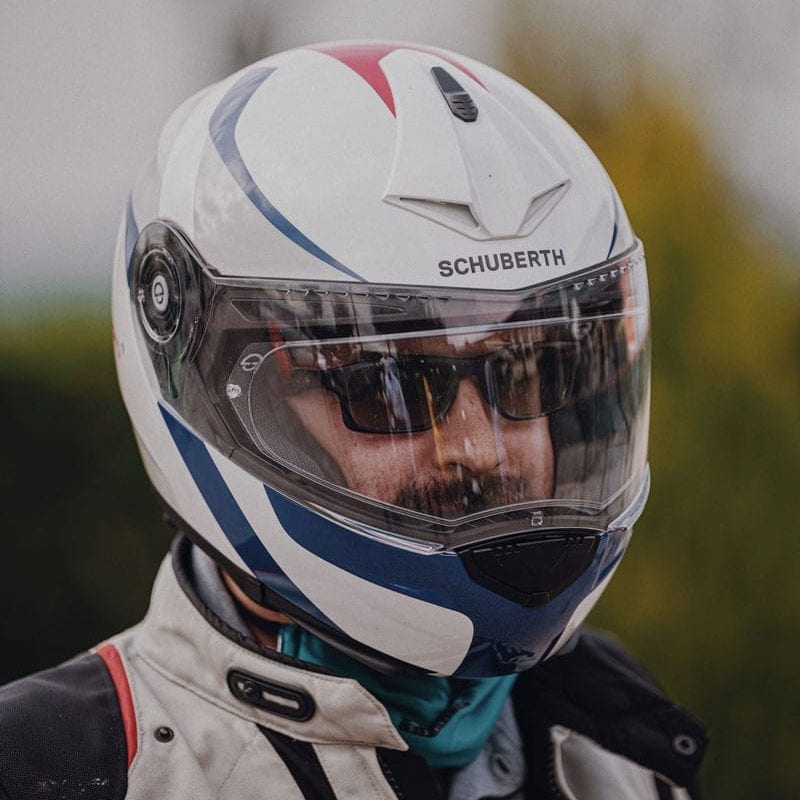 The acoustic comfort as well as that of fit is appreciated immediately. The internal velvet makes you fear for the hottest days, but in the colder ones it is a cuddle even for the rudest of travelers. And those who wear glasses will be pleased to know that the padding does not interfere with the temples, something that obviously I must always take care of. Another good news concerns the look of the new Schuberths which are now more compact while still maintaining an original and recognizable line and are made more attractive by new graphics.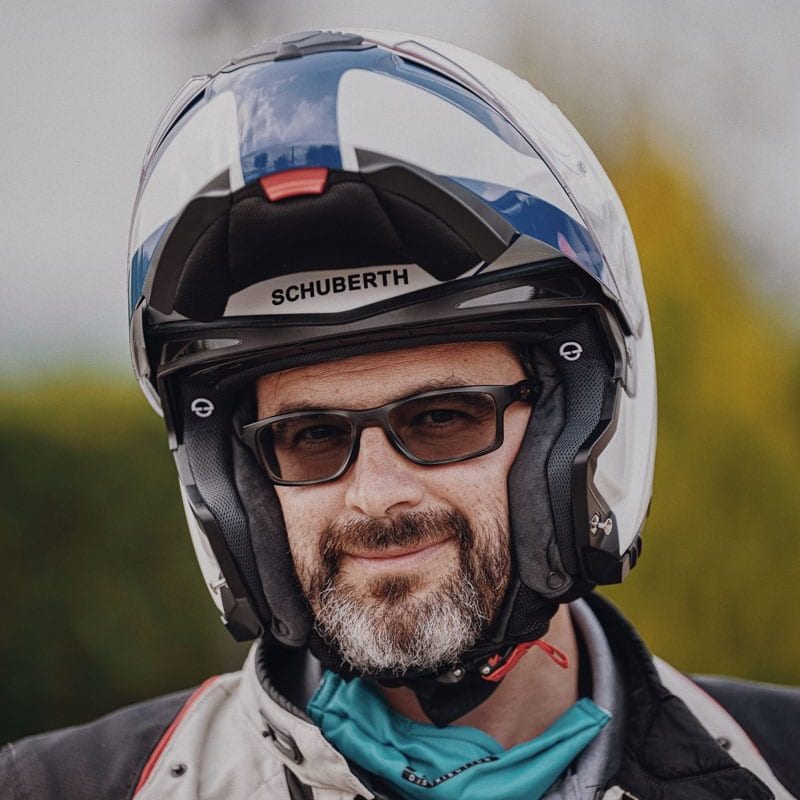 But Schuberth is not just modular. Don't forget the S2 Sport and SR2 full-face helmets as well as the M1 Pro jet. These are always high-end helmets built with great attention to detail and, come detto, comfort, so much so that many models are already prepared for housing Sena's integrated bluetooth system which, once mounted, is not even noticeable. Obviously you pay for quality as always: the price list goes from 439,99 of the M1 Pro jet up to 829,99 del C4 Pro Carbon, a range of important prices but which I personally do not consider exaggerated.
You can browse the entire Schuberth range cliccando chi.
The excellent Schuberth products have therefore found an excellent home in Italy which traders and enthusiasts can rely on.