The entire Italian two-wheel chain, motorized and not, represented by Confindustria ANCMA ed EICMA, today officially launched an awareness campaign on the use of bikes and motorcycles in this PHASE 2 well summarized by the clear motto #USALEDUERUOTE and recognizable by this logo.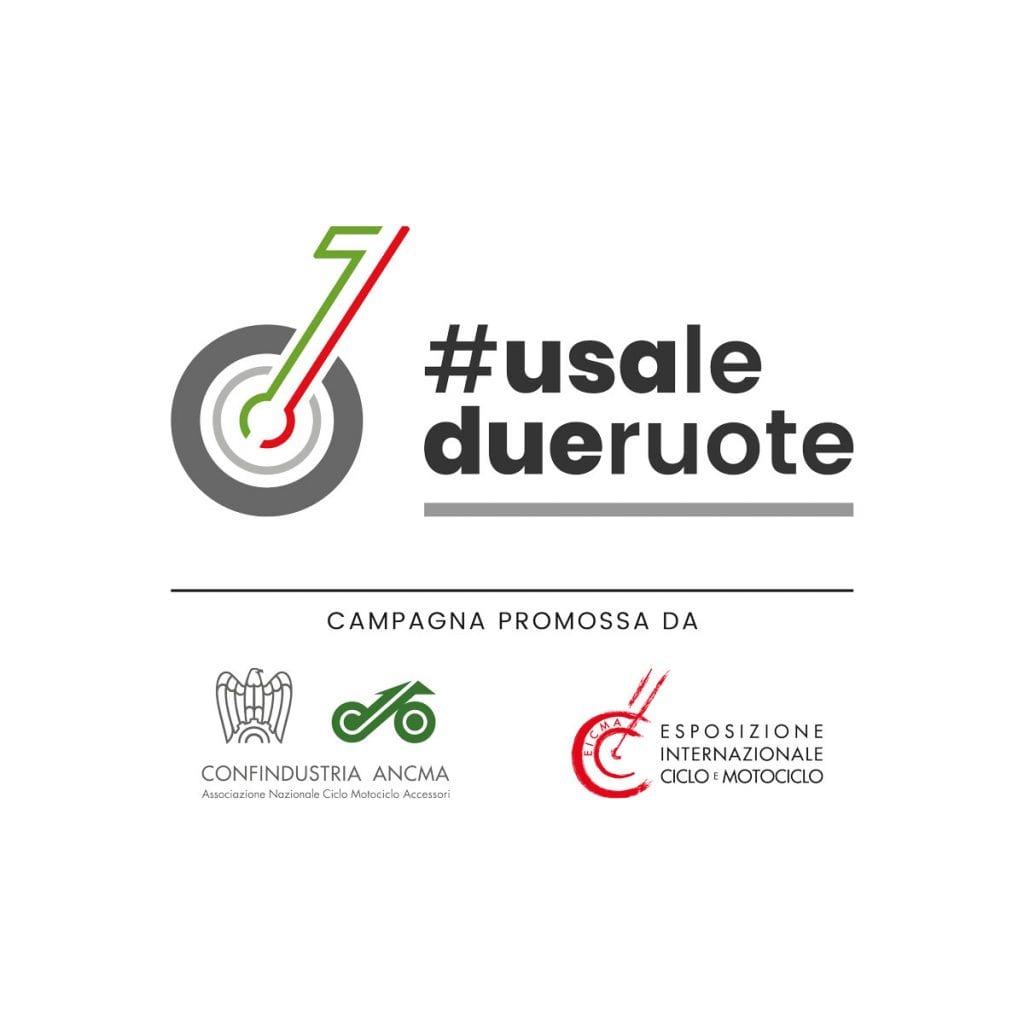 #UsaLeDueRuote is a compact message from all the companies involved in the sector, a willingness to raise awareness and to unite rather than divide and this is absolutely more than appreciable.
Always, but at this stage in particular, the two wheels can really be a solution to many of the critical aspects that concern him daily shift. The invitation is therefore addressed to all motorcycle and bicycle enthusiasts to use their beloved two wheels without hesitation every day to go to work all the more at a time when it is not possible to use them for simple pleasure.
During the presentation the president of ANCMA Paolo Magri he pointed out:
"Bike, scooters and motorcycles in fact ensure a natural social distancing, greater environmental sustainability, greater travel speed on short and long journeys and easy parking, but also a valid predisposition to intermobility and less impact on urban traffic, which is also severely tested by the downsizing of public transport"
I feel I agree with the 100% with this message. I have always maintained that the bike in particular but also the bike are first of all exceptional vehicles precisely because of their ease, lightness. And at a time when individual transportation becomes a necessity they can rediscover a new spring. And they can do it together, without hateful and counterproductive oppositions.
"In the post-war period the two wheels were a collective symbol of the restart" – Magri stressed again – "and they can be once again today. Ours is not only an initiative to protect a sector seriously affected by the lockdown and for which we continue to ask the government for urgent forms of purchase incentives, but it is a communication addressed to owners and users, soprattutto, to potential ones or simply to citizens who just have to remove the dust from an unused bike or motorcycle in the garage".
On the sidelines of the presentation, there was also an opportunity to address some thorny issues such as doubts about the performance of EICMA. Always the president Magri reiterated that work is being done on the next edition with all the uncertainties of the case, underlined how the choices of BMW and KTM were understandable but premature, and also admitted that a possible digital B plan is being considered, but that the hope is to be able to make a real salon. Unfortunately, at the moment there is no certainty and in the coming weeks there will be a relapse, the risk that the Governor will have to ask for the renunciation of the salon would become concrete.
But today we are here to think positive and get back in the saddle: the two wheels will save the world.
Or at least they will always make it a more livable place.
I am convinced that an informed motorcyclist is a more aware motorcyclist and in his own small way he will act for a better world. For this reason, the articles and videos that I publish on Motoreetto.it are accessible to everyone and without advertising banners because the information must be open and shared.
I am doing it independently and it is allowed by the people who have decided to join my CLAN.
It would be fantastic if you also considered being part of it.